Come to Ontario's rugged Canadian Shield and discover a fishing
resort like no other, the legendary Hawk Lake Lodge.
Experience some of the best freshwater fishing in North America at Hawk Lake Lodge. World record catch and release walleye and smallmouth bass as well as pike and lake trout on 17 private lakes in world class accommodations. Carefully designed as a private retreat for twenty-four guests, Hawk Lake Lodge offers not only the wilderness and solitude you hope for but a quality angling experience topped by what many other destinations overlook… the finest in accommodations, personal service and dining as well as access to some of the best, unspoiled, light tackle sport fishing lakes in Canada. The lakes surrounding Hawk Lake Lodge have produced multiple catch and release world records including a walleye at 37 inches, and smallmouth bass at nearly 9 pounds!
Enjoy World Class Dining and Accommodations at one of the Best Fisheries in Ontario.
30 Square Miles…… 18 Pristine Lakes
Discover Your Own Private Angler's Paradise
At Hawk Lake you will fish over 30 square miles of pristine, rarely fished waters. 5 different trophy species await you from pike and walleye to lake trout and even black crappie! Imagine you are the only person on a remote wilderness lake. Hear the smooth sound of your cast. Feel the quick snap of the strike and the strength of a trophy fish at the end of your line. That angling experience is at its best at Hawk Lake Lodge in Kenora, Ontario. We have spared nothing to ensure that each visit exceeds your expectations.

Find Out More
One of the world's greatest fishing lodges for the Extreme Angler; Hawk Lake Lodge has it all.
Karl Kalonka, The Extreme Angler
A Fishing Destination
Like No Other
While Hawk Lake Lodge boasts one of the best smallmouth fisheries on the planet, our waters also have without question the finest trophy walleye fishing in the world. If you have never caught a true trophy walleye then do we have a treat for you. The Hawk Lake Lodge fishery has bar none the largest collection of trophy walleye anywhere in the world. In 2017 our fishermen recorded easily more than 381 walleye 26 inches or larger with several over 34+. Also, an estimated 40+ inch walleye was lost at the boat in the summer of 2014. Many lodges count the number of 30 inch walleye caught each year on one hand. At Hawk Lake we catch dozens. Hawk Lake Lodges offers you 3 different lakes that have 30+ inch walleye while 40 inch walleye have been spotted by several fisherman and it is just a matter of time when one is caught, breaking the catch and release world record, again.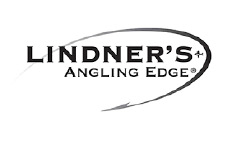 On average some of the largest walleye we have ever seen.
Al Lindner, Fishing Legend, Author and TV Host
The Pro's Know… We're the Place to Go!
Watch the Videos and See for Yourself
I had an incredible experience at your world class fishing lodge…
you've set the gold standard. I can't wait for my next visit.
Dan Sura, TV Host, Fishing Pro, Author and Expert

2019 International Destination of the Year!

Finalist 2018 Fly Fishing
Lodge of the Year

Finalist 2017 Fly Fishing
Lodge of the Year

Finalist 2015 Fly Fishing
Lodge of the Year

Finalist 2013 Fly Fishing
Lodge of the Year
Hawk Lake Lodge is currently one of only a handful of elite fly fishing lodges in the entire world (and only 10 in all of Canada) to carry the official endorsement
of Orvis. In 2013, our first year endorsed by Orvis we were a finalist for Fly Fishing Lodge of the Year, a rare feat in and of itself. Since then we have been a
finalist 3 more times for a total of 4 nominations in 6 years. Unprecedented. We could not be more proud.
And to top it off in 2019 we were awarded the Orvis International Destination of the Year!
The best of the best!
A Unique Drive-to Resort on
Private Waters
At Hawk Lake Lodge we have spared no effort to see that our guest have the most extraordinary vacation. As expected in a lodge of this quality, the meals are superb. Great care is taken in preparation and serving, in an atmosphere that is warm, casual and intimate. Guest cabins, all with lakeside decks, are private, spacious and tastefully furnished. Geared to your complete comfort and convenience.
We are a drive-to resort on private waters. You don't have to jump on a float plane with limited luggage and even sparser accommodations in hopes of finding virgin waters. Your party doesn't have to hope that there aren't any weather issues that would ground a float plane at a fly-in. Instead you can drive right into Hawk Lake Lodge, with as much luggage and personal effects as you would like. Once here you will be fishing waters few fishermen have ever seen. The combination of first-class accommodations, world class fishing and easy access is unparalleled.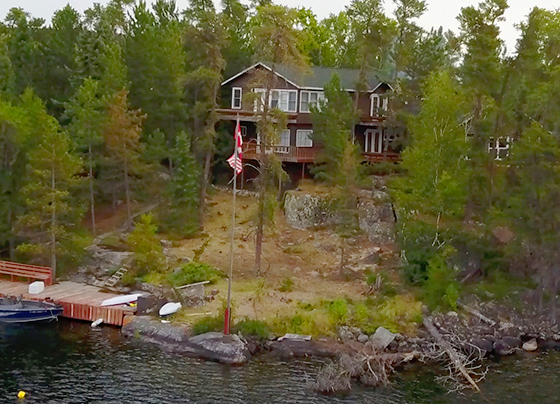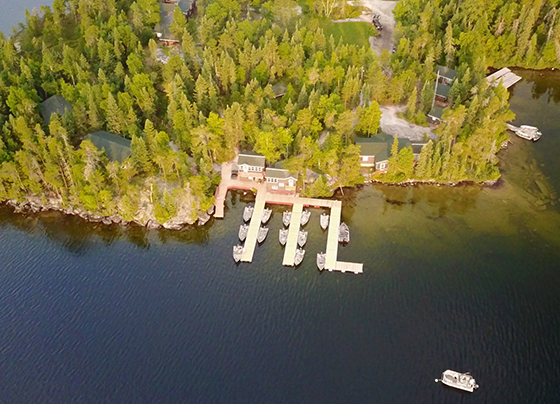 Click here to watch our video gallery
We have been coming to the Hawk Lake Lodge for 20 years because of their philosophy of catch and release. Because of this philosophy, Hawk Lake Lodge has seen trophy catches for all species. We are still coming to Hawk Lake Lodge because of the fishing, the exceptional food and facilities, as well all of the recreational opportunities offered.
Larry and Pat Johnson
Hawk Lake Lodge is an awesome place to visit! The fishing is incredible… trophy walleyes and smallmouth every day for us, including small children. The owners and staff were the best we have ever been around (and I have been to dozens of lodges and resorts in Canada). The boats, electronics, etc. were excellent. The food and drink was out of this world as well! We will be coming back many more times.
Rob Meister
OUR TRIP… 5 STAR ALL THE WAY! Susan and I both were overwhelmed with the accommodations, the hospitality, the service, the cuisine and the fishing. As I told you, I've been smallmouth fishing all over Ontario for over 28 years and Hawk Lake Lodge is by far the best for a total fishing experience.
Tommy Gregory Jr